Rationale
To promote and support English language learning and early literacy development. To build children's speaking and listening skills in their own right. To prepare children for becoming independent fluent readers and writers by developing their phonics knowledge and skills.
Milestones
Stage 1: Elementary
Suggested Age: 3 – 4 years old
Stage 2: Intermediate
Suggested Age: 4 – 5 years old
Stage 3: Advanced
Suggested Age: 5 – 7 years old
Assessment Details
What's included in the assessment?
Understanding and Communication
Literacy
Phonics
This is a multifaceted learning program and assessment
Timeline
Admission: September to January
Course Period: September to June
Assessment Period: April to June
Certification: June
Sample Certificate -
Certificate In Early English Language and Literacy - Elementary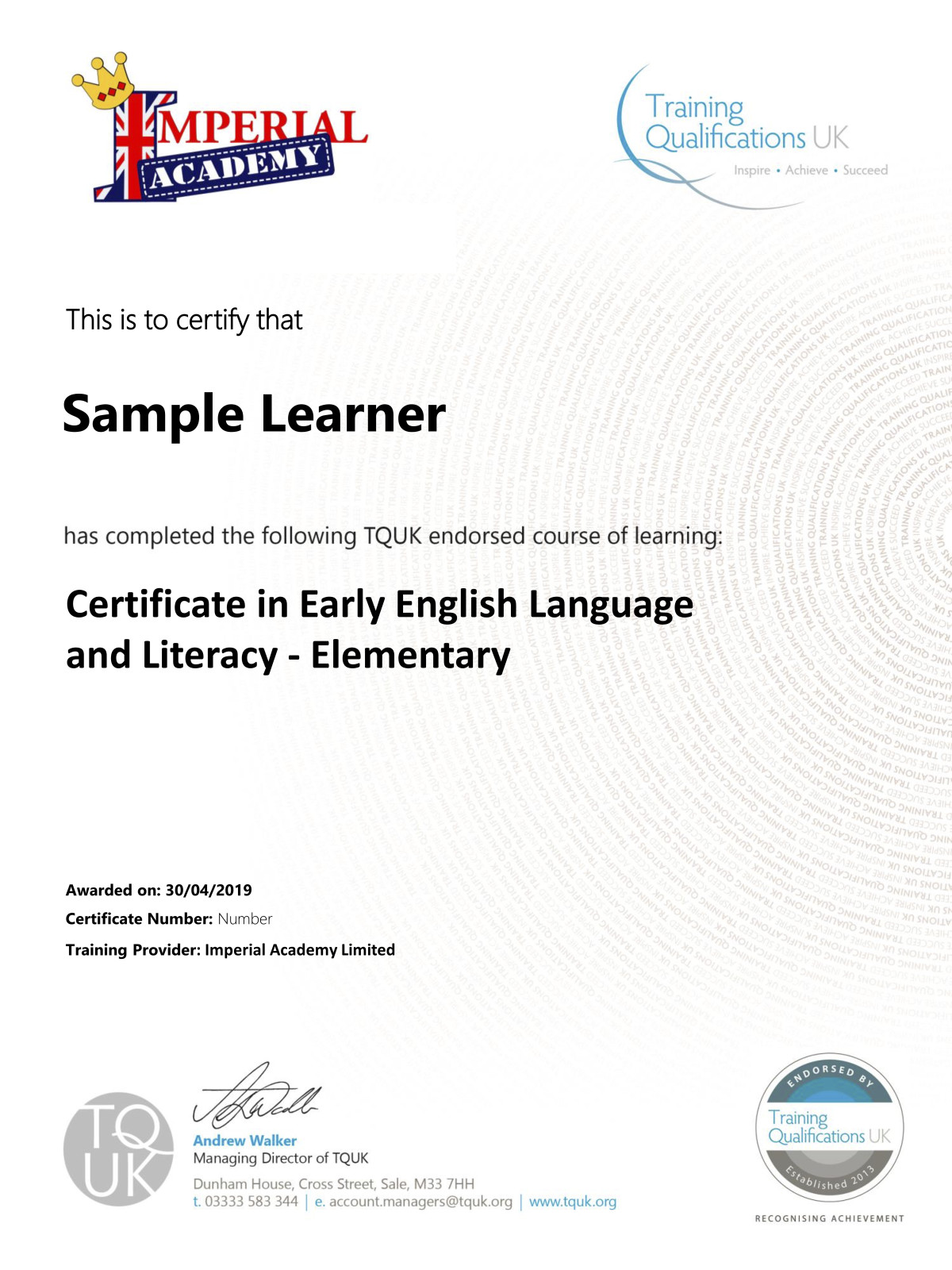 Sample Transcript -
Certificate In Early English Language and Literacy - Elementary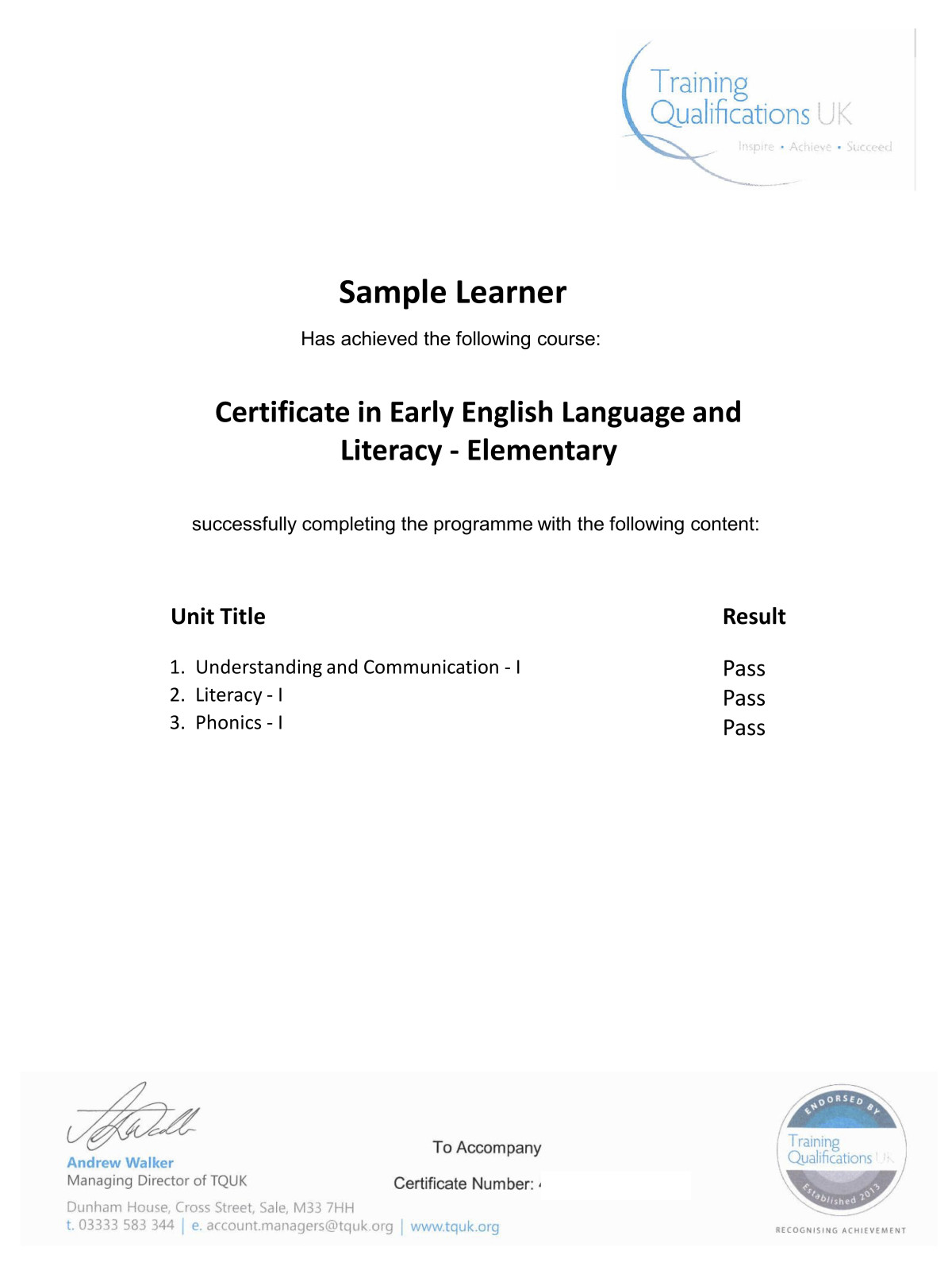 Sample Certificate -
Certificate In Early English Language and Literacy - Intermediate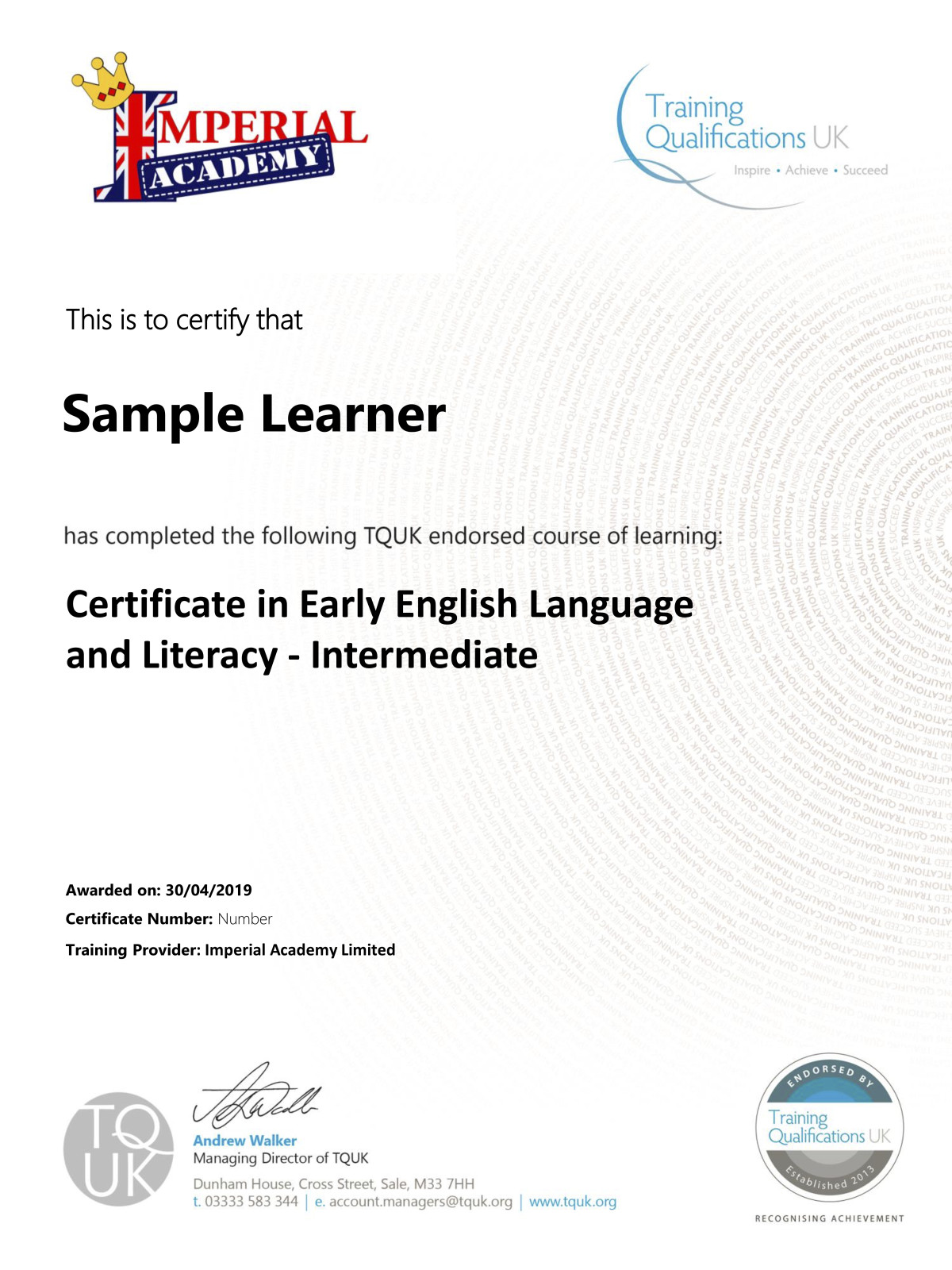 Sample Transcript -
Certificate In Early English Language and Literacy - Intermediate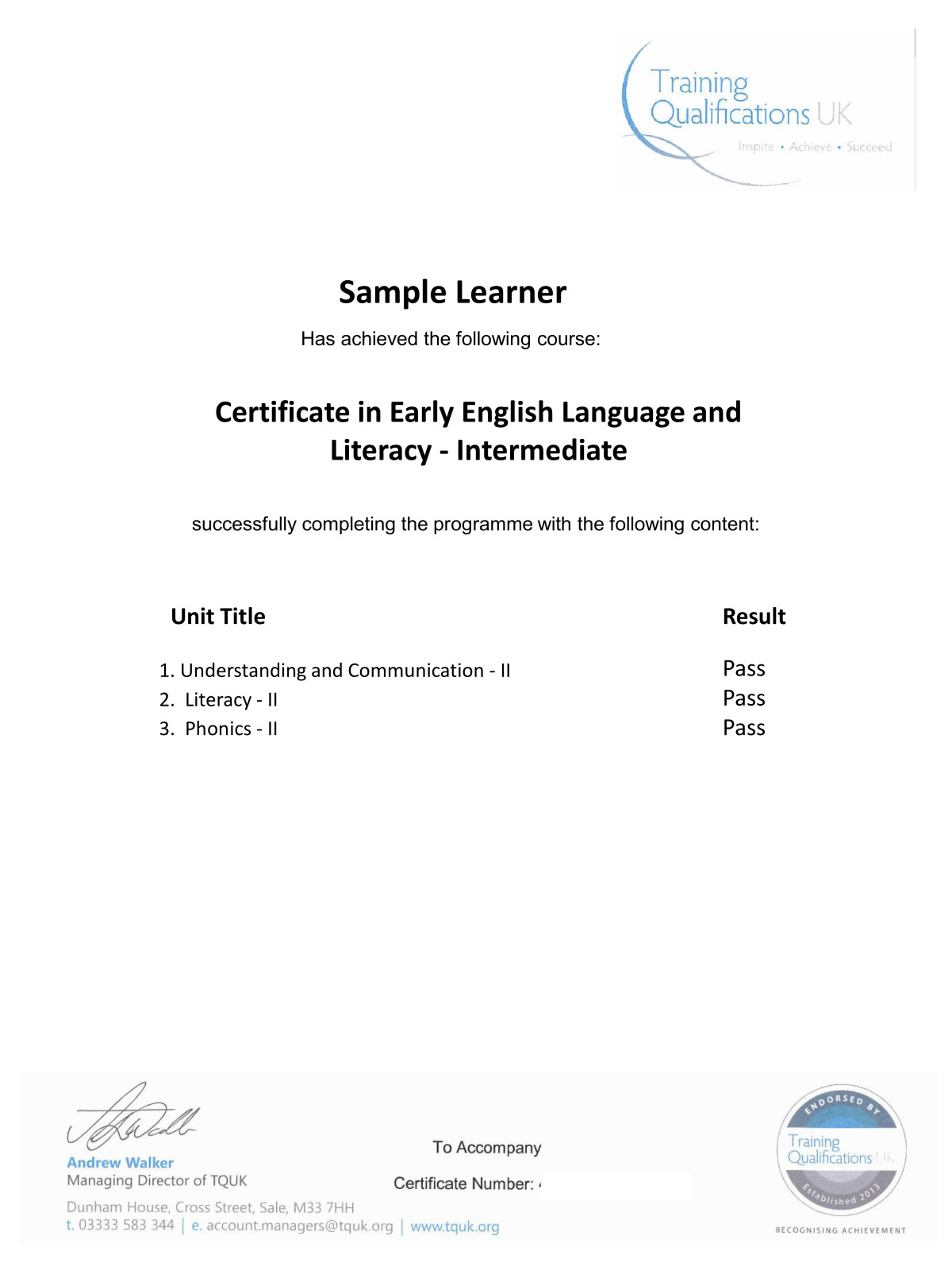 Please click here to download the TQUK Certificate Registration Form.
Please submit the form with the applicant's ID copy and the payment to the front desk or email to [email protected]